BTEC in Theatrical Makeup & Hair
Be taught by Celebrity Makeup Artists and guarantee work experience on TV & Film.
2 year Makeup & Hair course
BTEC Level 3 Production Arts (Hair, Make-up and Prosthetics)
Media make-up is a rapidly growing profession within the film, industry TV and theatre, media, fashion and photography industries. There are increasing career opportunities, while new demands challenge the profession to high levels of creativity and expertise.
Some of the units are as follows:
· Make- up application skills and creative uses in performance
· Special effects make up
· Full body make-up for performers
· Production arts work shop
· Production arts planning
· Hairstyling and dressing for performer
· Fantasy hair design for performers
· Period make-up for performing arts
· Production for theatre performance
· Make-up using prosthetics
· Period hair design and wig making for performers
· Make-up for performers
· Performing arts business
Enrol Today For September 2020
Entry requirements
To begin this study programme you will need...
· 4 GCSEs at grades A*-C including English and Maths
OR

· Performing Arts BTEC Level 2 Diploma at Merit level with Functional Skills/GCSE English and Maths at grades A*-C or 9-4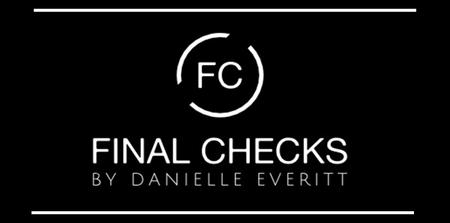 Duration
2 years
3 days per week
9.30am till 3.30pm
Tuesday – Thursday
Cost of Course Per Year
Year 1 £4,500
Year 2 £4,250
16yrs - 65yrs
Kit Information (Included in price above)
Krylon Special Effects
Beauty Makeup Kit
Final Checks Makeup Brush Set
Hairstyling kit
Final Checks Uniform
PAYMENT
If you wish to attend a the Final Checks BTEC course, please complete enrol form on top of page. Once you have completed Enrolment Form firms will sent to your email address you have given. You will also need to read and sign our Terms and Conditions, Rules of the Make Up School, Guarantee Agreement and a proof of I.D. Payment to Final Checks Makeup and Hair Acamdey can be made by cheque or bankers transfer. (see below). Please note: Deposits are non-refundable or transferable:
Payment Instalments
Learners wishing to enrol for September 2019, can do so by the following
Deposit: £500 to secure your position

Followed by 4 scheduled payments of £1000 or £363.63 every months over 11 months

Price include learners Make-up and Hair Kit, SPX makeup kit, Final Checks make-up brushes and Final Checks uniform
Centre Number: 07705
Course Code: BGNG8 - PEARSON BTEC LEVEL 3 CETITFIATE in PRODUCTION ARTS (MAKE-UP) (QCF)
Term Dates 2019/2020
Autumn Term 2019
Start Date: Tuesday 10th September 2019 – Thursday 18th December 2019
Half Term:
Tuesday 23rd October 2019 – Thursday 25th October 2019
Christmas Break:
Tuesday 18th December 2019 - Thursday 3rd January 2020


Spring Term 2020
Return: Tuesday 7th January 2020 - Thursday 11th April 2020
Half Term:
Tuesday 19th February 2020 - Thursday 21st February 2020
Easter Break:
Tuesday 16th April 2020 - Thursday 25th April 2020


Summer Term 2020
Return: Tuesday 30th April 2020 – Thursday 4th July 2020
Half Term:
Tuesday 28th May 2020 – Thursday 30th May 2020
9